Now in its tenth year, On Cinema at the Cinema finished its previous season 13 with Tim Heidecker completely defeated. But now he's back for the 10th Annual On Cinema Oscar Special, along with co-host(!) Gregg Turkington!
Sometimes people ask me to describe On Cinema, and the best I can do is this: what if Siskel & Ebert clearly never watched the movies they reviewed, and Ebert kept using the show to promote quack medicine? But at this point that's barely scratching the surface.
Point is, this isn't meant for beginners to the series so if you aren't familiar read on at your own peril.
Spoilers follow!
In season 13 Tim not only nearly killed his bandmates in a car crash, but also got hooked on another medical scam that nearly killed him as well. We also got a special called Deck of Cards which is sort of a return to their Decker spinoff series, and also a way for Gregg to attempt to demonstrate his expertise regarding the movie The Wizard of Oz.
As the season ended, everyone abandoned Tim and he had no one else to turn to but his co-host/frequent guest Gregg and the two left for Gregg's apartment to sit around and watch VHS tapes.
With that background in mind, here are the six most outrageous moments in the 10th Annual On Cinema Oscar Special.
6. Tim's opening tap dance number
The special opens with Tim singing and dancing about Gregg, who he now hails as "The King of Movies." We've never seen Tim quite this enthusiastic about anything before — yet alone his semi-nemesis Gregg — but we all know Tim's highs will soon be followed by crushing lows.
There aren't many tap dance numbers that seem this ominous. It's only worse when you notice that Tim is wearing Gregg's James Bond costume from season 12. What else could he have stolen from Gregg? Hmm…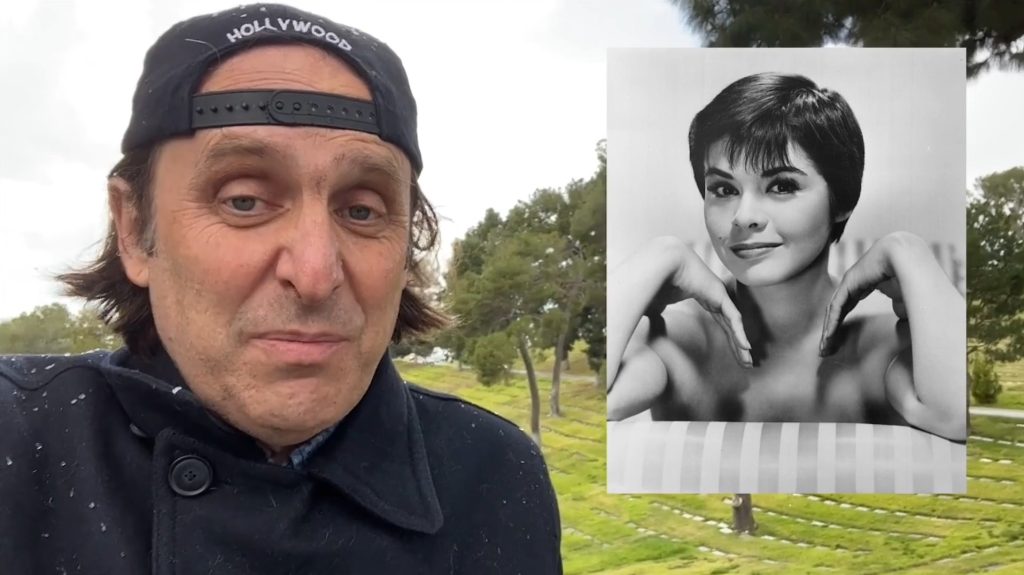 5. Forgotten But Not Gone
The real life Gregg Turkington is particularly well known for telling morbid jokes about celebrities as his alter ego Neil Hamburger. These types of jokes are far more disturbing when spoken by his clueless On Cinema character with a smug smile on his face.
This segment somehow takes an even darker turn than before as Gregg tells us about elderly former movie stars that have disappeared from the public eye but are actually still alive… as he films himself walking around a Los Angeles cemetery.
As Gregg cheerfully notes, these are celebrities "you won't find here."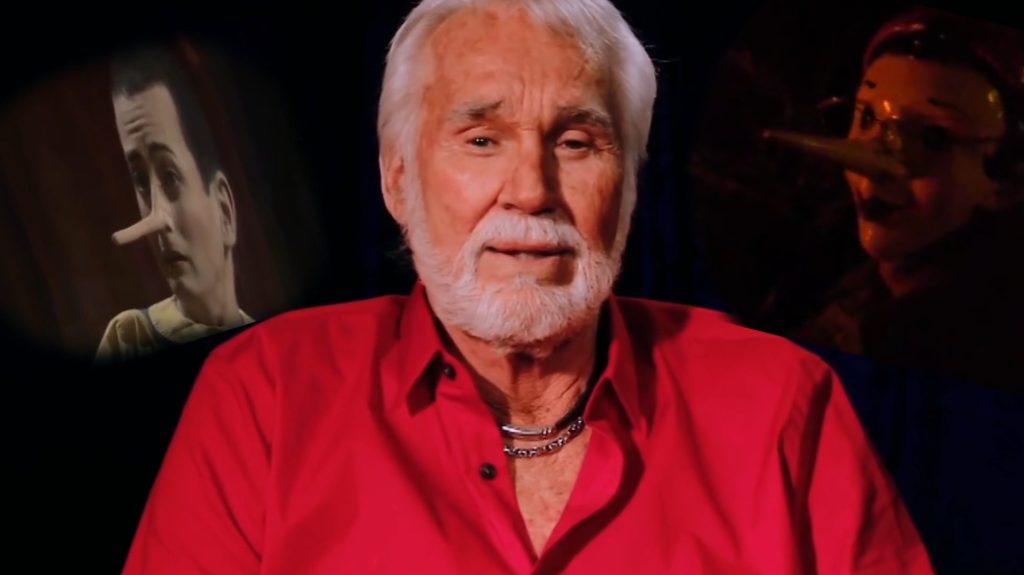 4. "Pinocchio Through The Years" tribute
This inexplicably trippy montage of various Pinocchio movies includes the three that came out last year (I still can't believe that happened) as well as low quality home movies and some 3D animated monstrosity called Pinocchio 3000.
In real life this baffling yet hilarious montage has the handiwork of comedy editor Vic Berger written all over it, so it wasn't a surprise to see his name in the credits.
Update: This segment is now free to watch.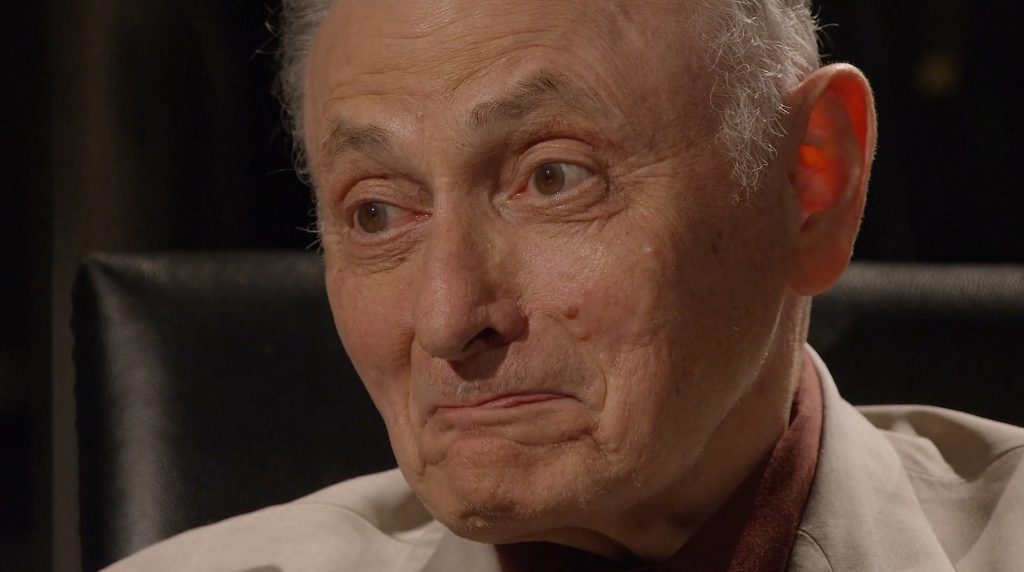 3. Whatever is going on with G. Amato
Tim promised to ask Mr. G. Amato — the shady financier behind his HEI Points crypto scam and the ranch he was trying to build — the tough questions behind what's going on with these projects.
Mr. Amato largely deflects and instead tries to reassure Tim by claiming that he loves him and views him as a son. Just like his other adult adopted son Chris… who died in an unsolved murder. All very reassuring, right?
2. The damning dashcam footage
To extend an olive branch in their relationship, Gregg hands Tim the only copy of the dashcam footage that captured the car crash where Tim nearly killed his two bandmates, Axiom and Manuel.
During the special Gregg launches his new streaming platform, the Victorville Film Network, which is just a bunch of public domain movies in a Dropbox folder. Or is it?
Turns out there's a secret hidden in the trash folder: a copy of that dashcam footage. Once this is revealed Tim decides to air it and wouldn't you know it, the video shows him going nuts and trying to roll the car on purpose. As soon as this is shown Axiom and Manuel storm off the set.
In one of those you-had-to-be-there moments, the Dropbox folder did appear online when they said it would and a number of viewers found the video and leaked it all over social media before it was mentioned in the livestream.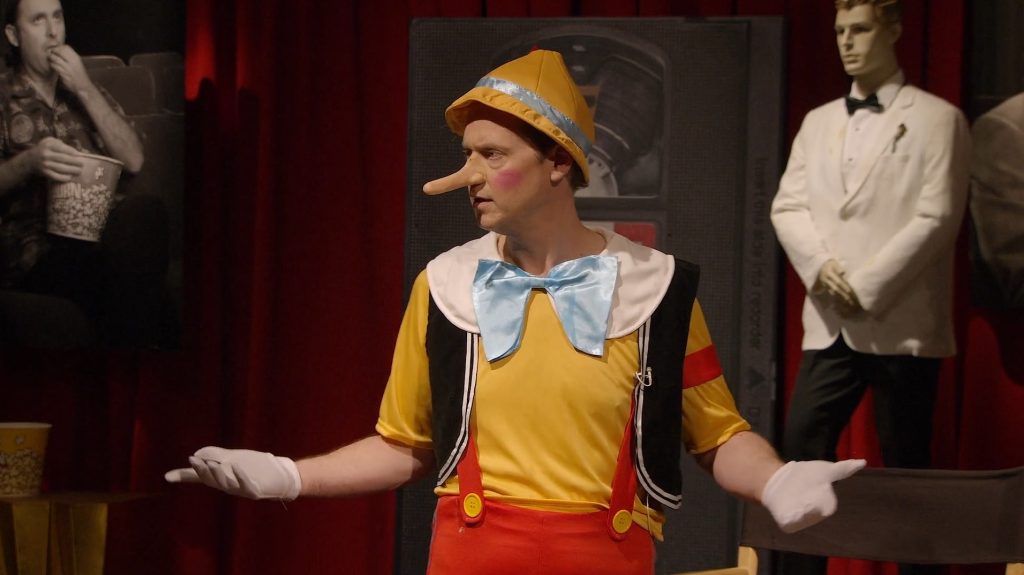 1. Pick-Your-Pinocchio
This attempt at creating two dueling live Pinocchio tributes is yet another failure… and a massive one. Gregg dresses up Mark Proksch as Pinocchio, only for Mark to somehow get tangled up in an ill-fated flying scene as Gregg and Joe Estevez try to figure out how to get him down from the ceiling.
Tim's attempt goes even worse as it winds up overlapping with the aforementioned dashcam segment, only for Tim to unsuccessfully try to lie his way out of the situation while still wearing a long rubber Pinocchio nose.
The special ends as Tim has a mental breakdown, once again exposed as a crazed potential murderer and abandoned by every person in his life.
Honorable mentions:
The lottery contest which in theory was kind of real, except the odds were basically impossible and the only prize was more HEI Points. Also they repeatedly break the lotto machine.
In honor of the new Elvis movie, Gregg tries to have Mark impersonate Elvis as though he were still alive today and had taken roles that actors like Harrison Ford are known for. Mark is completely confused by this concept.
Mr. Amato offers checks to both Tim and Gregg to make two separate movies with ridiculously lowball offers. Gregg now owes him a fictional movie about the Pep Boys car parts chain, and Tim owes him a movie featuring Mark wearing a baboon costume.
Much to Gregg's chagrin, Tim has once again stolen many of his beloved VHS tapes and destroyed them. This time Tim had made a "carpet" out of them by gluing them to the studio floor. Worse yet he had people dancing on top of the tapes before spilling a cake all over them.
This year's livestream seemed like the most stable one I can remember. No lag or stuttering issues at all.
I think the most enjoyable thing about the Oscar Specials is that it's live, which means you get to watch the main performers crack each other up as the video feed desperately tries to find something else to point at. It's fun to see that after all these years, this is still a passion project for a small group of people who can make each other laugh — and perhaps you as well.