Airing live in its second year on HEI Network, the 9th Annual On Cinema Oscar Special was pared down in a number of ways… most notably they had to film it outside, according to Tim, because Joe Estevez had mismanaged Tim's HEI Ranch development and no sound stage had been built.
Things only go downhill from this rough introduction with Mark Proksch dressed as Spider-Man, accidentally tripping and falling down a hill.
No longer wearing a fancy suit, Tim is now sunburned and wearing sunglasses, a vest, and blue jeans — your typical uniform for a conservative who's trying to dress like a man of the people.
This will include spoilers.
If you haven't caught up on season 12, the main things that happened since the last Oscar Special are that Mark Proksch reluctantly returned, LaRoux is in a wheelchair now, Wendy Kerby left after Tim made creepy remarks to her, and Toni filed for divorce from Tim after becoming sober.
So here we go: the top six most outrageous moments in the 9th Annual On Cinema Oscar Special.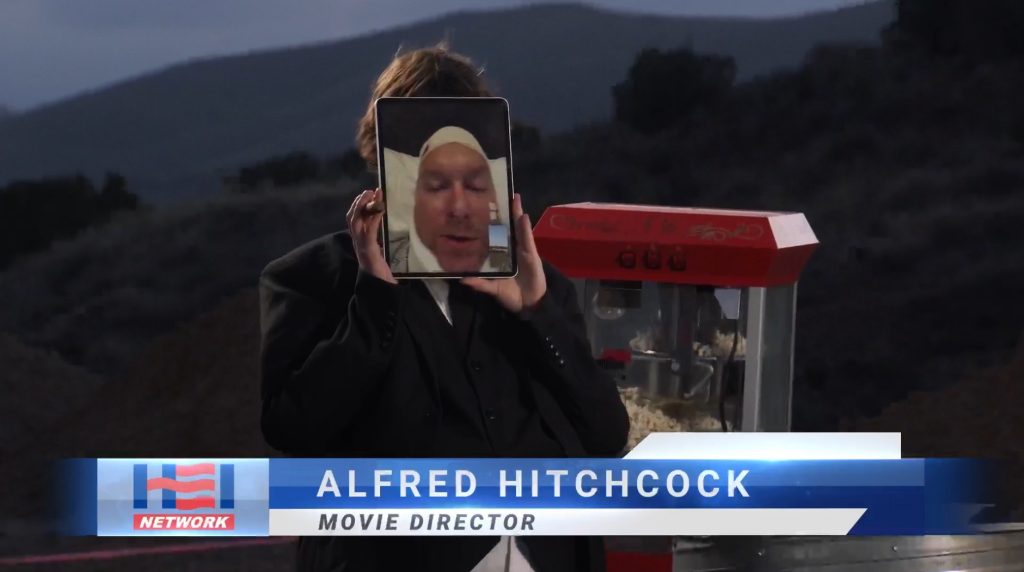 6. Tribute to Alfred Hitchcock
To commemorate the 100th anniversary of Hitchcock's first film (which was never finished) they interview actress Lee Garlington from the 2nd and 3rd Psycho movies — which Hitchcock had nothing to do with.
Mark was set to appear as Hitchcock but he has to do it via a video call from the hospital due to his previous injury falling down the hill. Another person dressed as Hitchcock held an iPad in front of their face to share the video call.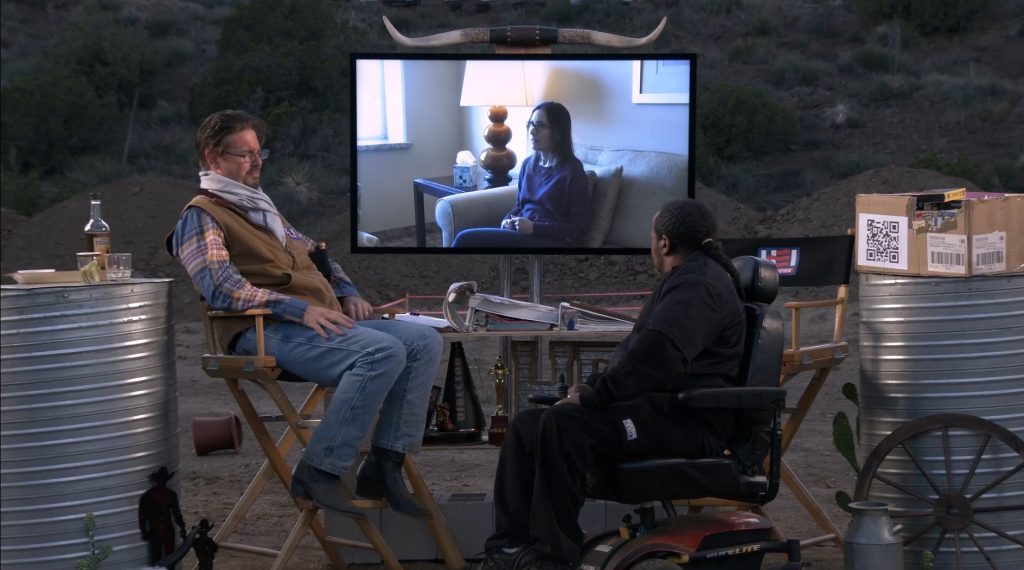 5. Toni's therapy tape
Tim had LaRoux "up his dose" of painkillers so he could enter therapy to spy on Tim's wife as she went through her recovery from alcoholism.
Footage from Toni's therapy session makes Tim look really bad. Most damningly, Toni reveals that everyone talks shit about Tim behind his back — including his loyal band mates. This doesn't appear to be a surprise to anyone but Tim who refuses to believe it.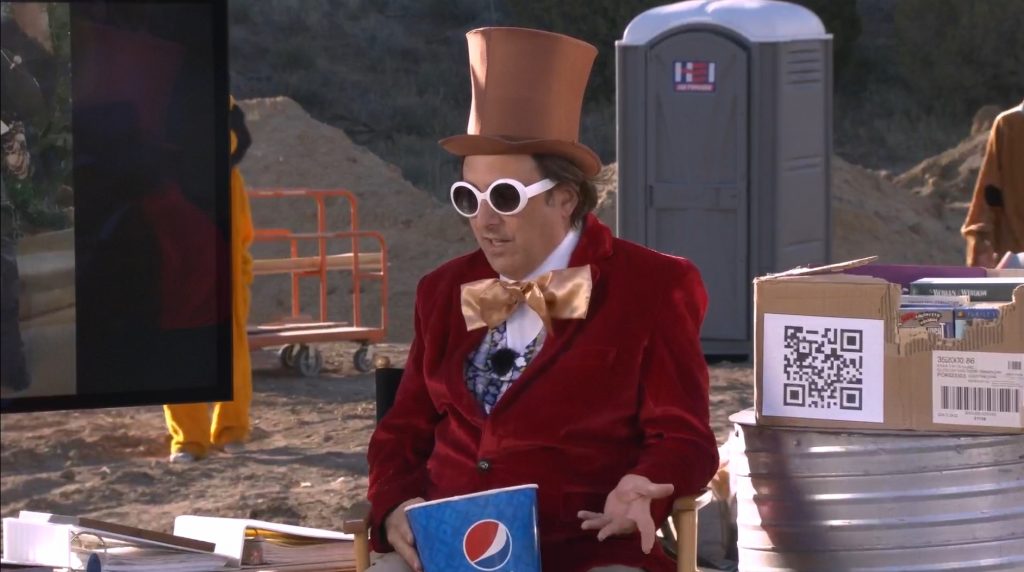 4. Willy Wonka tribute
Gregg's Willy Wonka tributes are all over the place, from dressing up as Johnny Depp's version of the character to staging his own version of the grandparent's scene in the original movie.
The latter segment is a huge disappointment for Tim, who doesn't understand what any of this had to do with the upcoming prequel and just wants to see "chocolate and Oompa Loompas."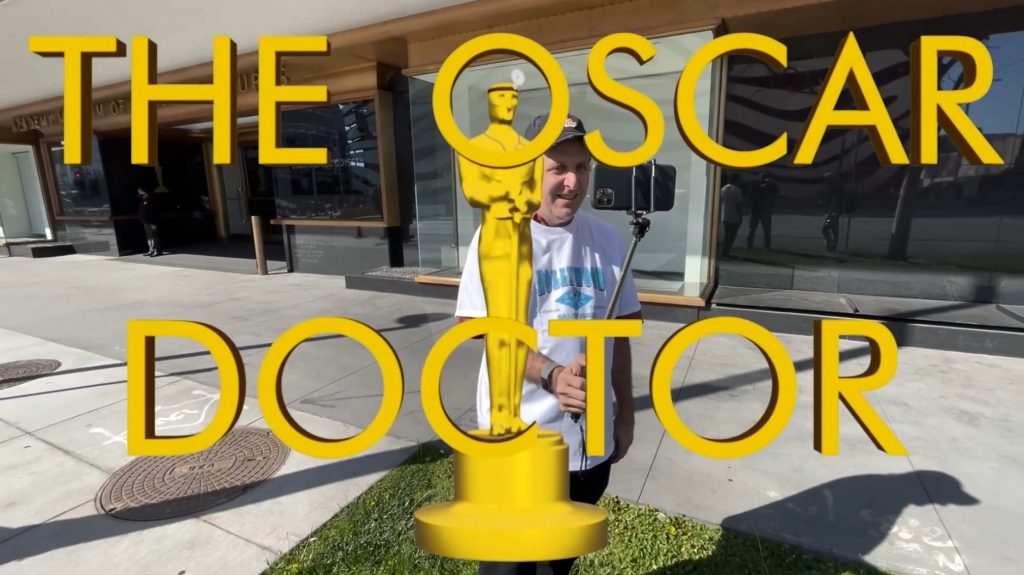 3. Oscar Doctor
Years ago Gregg advocated for a fan favorite "popular film" category for the Oscars.
Feeling irrationally vindicated now that this has actually happened, Gregg has an "Oscar Doctor" segment in which he offers solutions to bring audiences back to watch the Oscars. All of his ideas are simplistic new awards like "Best Ending" or "Best Robot."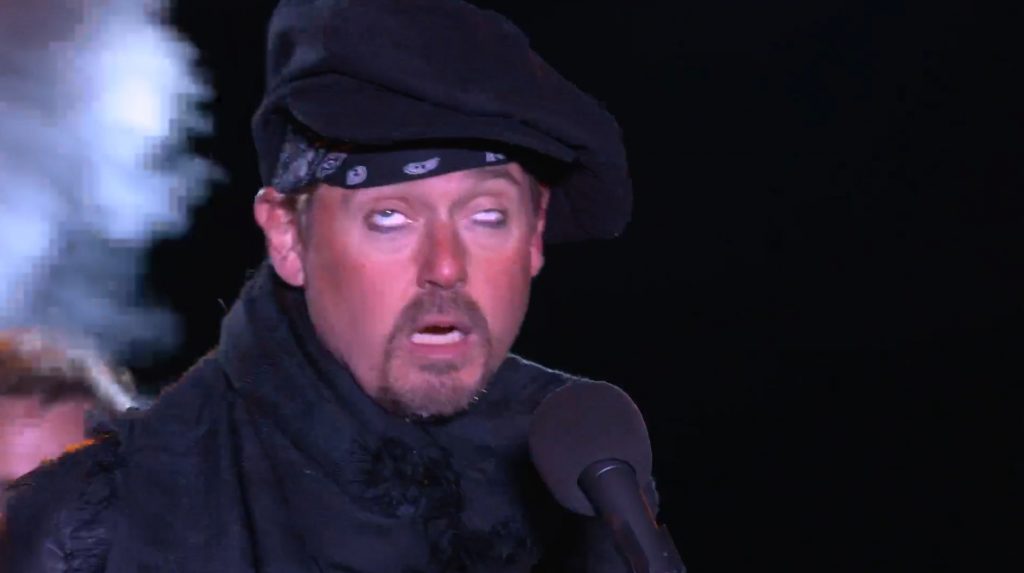 2. Dekkar reunion
Following up from the Wendy Kerby Valentine's Day Special, Tim's band Dekkar has reunited as a rock band with long term members Axiom and Manuel.
This reunion happens through several segments throughout the special. In one segment it's revealed that former member Nick passed away. In the hastily made homage video Tim repeatedly mixes up Vinny with Nick. In pre-taped segments we also learn that Tim only sees his band mates as hired hands for his solo project.
The Dekkar reunion culminates in a show, which includes an new "Oscar Medley" jam-style song about movies nominated for Oscars this year. They finally finish on their one and only "hit" song, Empty Bottle, only for the power to go out. (For some reason the mics and cameras keep working.)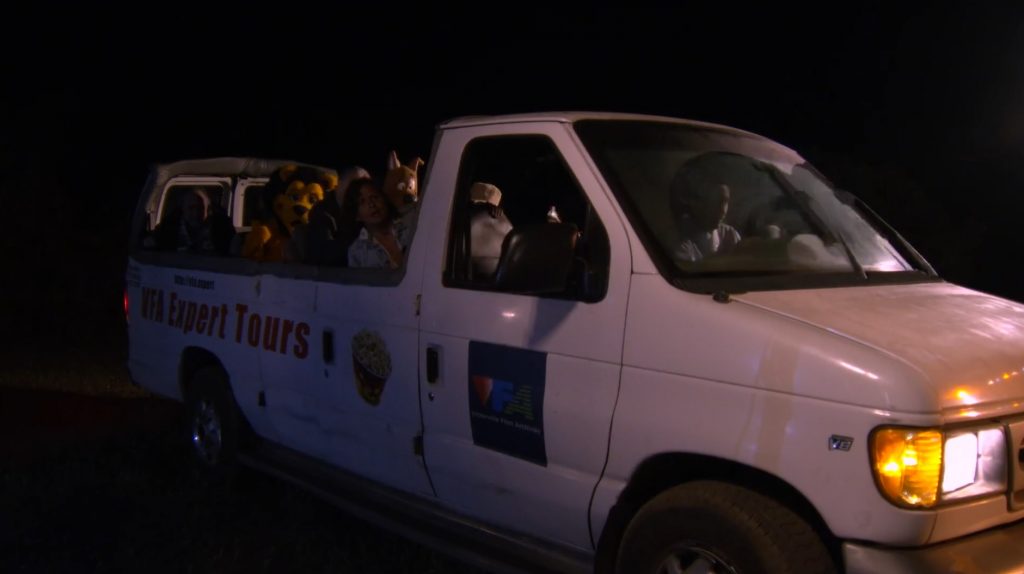 1. The wild ending
Throughout the special, troublemakers show up and drive an ATV behind the set and point laser pointers at Tim and others. It's eventually revealed this same group is likely behind the power outage.
After hearing some gunshots, everyone takes cover. Gregg heroically evacuates everyone he can on his VFA tour bus. Meanwhile Tim has a meltdown in front of the aggressors, begging them to kill him before the screen goes black and the credits roll.
Honorable mentions
Longtime chili-based caterer Hank is back! Once again he's getting a poor deal from Tim, despite being the proprietor of the upcoming HEI Noon Chili Saloon at HEI Ranch.
Tim hired contractor Joe Crane to drill a water well in HEI Ranch. Unfortunately, the liquid that comes out is brown and stinks, and Joe Crane admits he may have simply drilled into a septic tank.
Tim flubbing yet another actor's name: "Benedict Pumpkinpatch."
LaRoux getting his wheelchair stuck in the dirt while everyone watches and the theme song from his TV show "Xposed" plays in the background.
During "On Cinema's Tribute To Director Cameos" we end on a segment from the movie Jack & Jill where Adam Sandler's character has a conversation with sex offender and former Subway spokesman Jared Fogle.
I got to see this Oscar Special on the big screen again, this time at the New Parkway Theater in Uptown Oakland. Unfortunately the video stream was super unstable again this year, so I had to go back and watch it again (especially the first 20 minutes or so) after they put up the final cut online.
It's sad that the stream had so many technical issues this year, because to be honest On Cinema's absurd "coverage" of the Oscars is always going to be funnier and somehow more relevant than the real thing, no matter which actor slaps which comedian.