It sounds like a question fit for a parallel universe: could Orange County have more hipsters than San Francisco?
According to Priceonomics Blog, based on the number of fixed-gear bicycles, Orange County is the hippest place in America. The "Fixie Index" ranks San Francisco 4th — losing out to retro-ironic meccas LA and San Jose.
Here's the bar graph: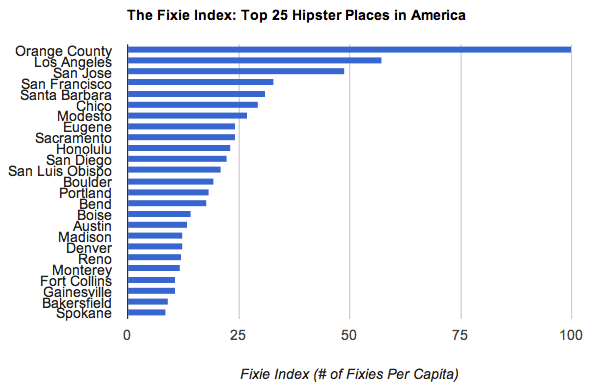 Portland is surprisingly low on the list. And what about New York? Perhaps there's more to being hip than owning a fixie: perhaps one also needs an asymmetric hairstyle, vintage clothes, and a six pack of PBR.