Back in November Mozilla released Firefox 57, aka "Quantum." It was the first major change to Firefox in many years with a new look, new extension system, and significantly faster performance. While it did break some of my favorite extensions this was a temporary problem, and despite a few bumps the upgrade was ultimately a huge win in my book. Finally, Firefox became as performant as Chrome while retaining most of its customization options.
There was another change though that didn't seem quite right — the logo.
Sure the new logo isn't that different than the old one. It's just a few visual tweaks here and there, and the colors were modified slightly. No big deal, right? Shouldn't be, but something looked off and I couldn't quite put my finger on what bugged me about it.
Then in a moment of realization I figured it out: the new Firefox logo bears a stunning resemblance to Trump's infamously bad hairstyle: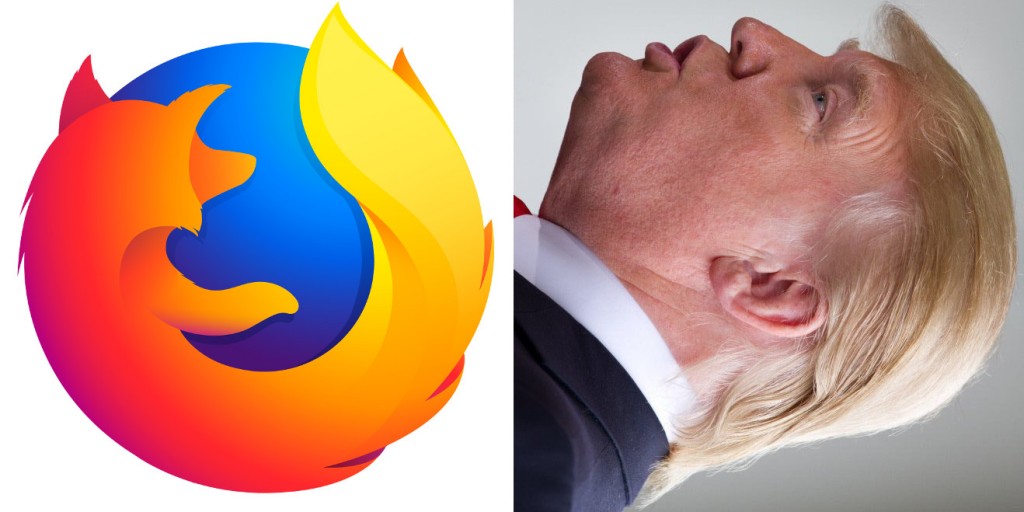 Unfortunately once I saw this I couldn't unsee it. Enjoy!