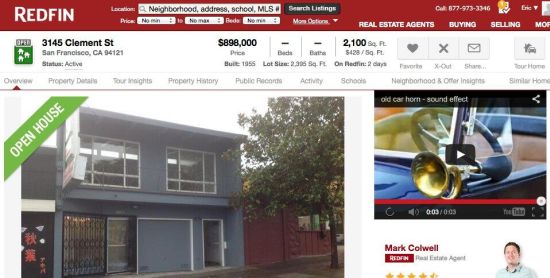 These days it's hard to look at real estate listings in San Francisco without having that old timey car horn sound effect play in your head. As of today, your imagination is no long required!
With my new Real Estate FX userscript, local Redfin listings get a little YouTube video embedded in the page that autoplays the car horn sound effect.
All you need to do is install Greasemonkey for Firefox and load my script from the link above, or download the script and follow these instructions if you use Chrome.