This week Ubisoft launched a trailer for their upcoming game, Watch Dogs 2. While I wasn't particularly impressed by the first entry in the series, a 3rd person action/hacking game, the sequel immediately interested me due to the setting: San Francisco and the Bay Area at large.
You can watch the trailer below or here. For those unfamiliar with the world of video games, this is a "cinematic" trailer, which means it's CGI concept art intended to advertise the game — in other words, this isn't gameplay footage, but rather what producers intend the game to look like when it's finished.
How many local landmarks did you discover in the video? Here's what I spotted — click any image for full size.
Golden Gate Bridge, Karl the Fog, and the Transamerica Pyramid: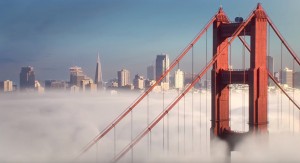 The Ferry Building and the Embarcadero Center: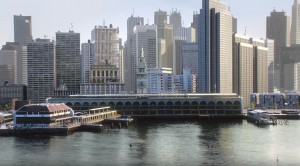 Alcatraz: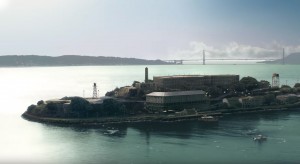 A cable car working its way up a hill: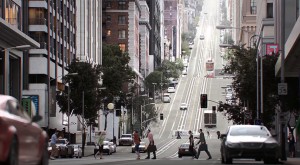 Not technically a landmark, but a guy wearing Google Cardboard on Muni is good enough IMO: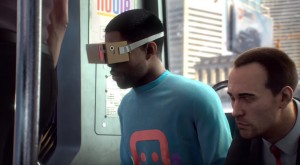 Again, technically a homeless guy with a shopping card isn't a "landmark" but it had might as well be: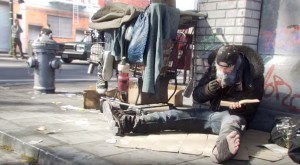 Lombard Street, which someone's taking a photo of on their phone for the sake of accuracy: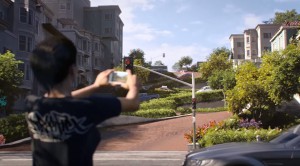 Sea Lions at Pier 39, complete with tourists utilizing a selfie stick: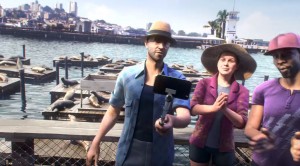 3D printing a gun — okay so again this isn't a landmark at all, but I imagine there's more 3D printers than guns in San Francisco so I'll let it slide: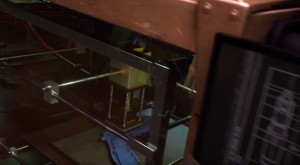 Chinatown chase scene: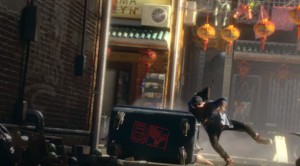 AT&T Park, or whichever phone company it's named after right now: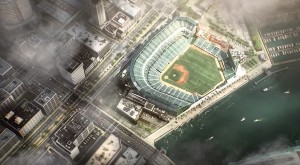 "Nudle" is clearly a stand in for Google's Mountain View campus: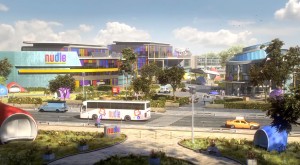 The Bay Bridge serves as a backdrop for a chase scene: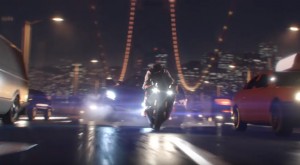 Hangar One at Moffett Field in Mountain View: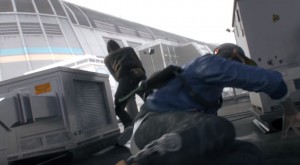 Well there you have it. I'm sure there's a few I missed, feel free to e-mail me an angry rant if that's the case. Regardless I may have to buy the game when it comes out in November to see how it portrays the Bay Area.