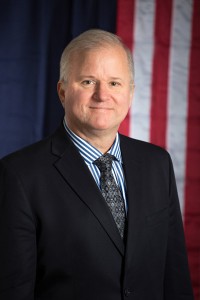 Back in 2012, I covered the story of Andrew Basiago, a man who claims he teleported to Mars with Barack Obama.
This even made it into Fox News. When they covered an unrelated story on my blog, they described MrEricSir.com as so:
The sign was first reported by the MrEricSir blog, whose other topics of interest include posts headlined: "A look behind Obama's Mars Teleportation Scandal" and "Lisbon's Super Mario Bros. Obsession."
To be fair to Fox News, that's a pretty accurate description of the kind of bullshit I tend to write about here.
Recently there's been a major development in Basiago's story: he's running for president! According to his campaign website, Basiago is "a prominent figure in the Truth Movement." Here's a few of his campaign promises:
The President should list the Sasquatch under the provisions of the Endangered Species Act.
The President should foster global development by promoting daily per capita egg consumption.
The President should declassify and reveal the technologies in America's time travel arsenal.
The President should end the ET cover-up in a live, televised address to the American people.
The President should issue an Executive Order banning all chemtrail spraying by US agencies.
Basiago claims to be an avid time traveler, and as such I'd presume he already knows the outcome of this election cycle. So while he may not have the financial backing of more mainstream candidates like Clinton or Trump, this guy has some inside information that may propel him to victory.
But what a strange coincidence that we'd have two presidents in a row who both once teleported to Mars at the same time. What are the odds!
If he's not elected, we can only assume the time traveling extraterrestrials colluded with the United States government to rob this man of his rightful position as POTUS.
For more details of Basiago's presidential run, check out this story on Gizmodo.