With all the recent news of the pandemic and the Black Lives Matter protests, even avid readers of local news might have missed that two new BART stations opened over the weekend in the South Bay.
Here in San Francisco, Muni Metro's T line extension is still under construction with the Central Subway from SOMA to Chinatown. That hasn't stopped people from pondering how the subway could be extended further north — the tunnel already goes well into North Beach, and with further digging could connect Fisherman's Wharf and perhaps the Marina.
I think it's also worth considering ways to extend the T line in the south end of the city to connect both neighborhoods without much transit access and to existing Muni Metro rail lines. This also has the advantage of connecting to San Francisco's BART and CalTrain stations.
To some extent at least one of these routes seems inevitable, if for no other reason the SOMA to Chinatown subway would benefit from more connections to the south half of the city. All of these options could be built partially or entirely at street level to reduce cost.
Credit for the Muni Metro map goes to the German version of Wikipedia. I've annotated it in pink with my proposals. You can tell which segments would require new construction as they're not next to an existing Muni Metro line.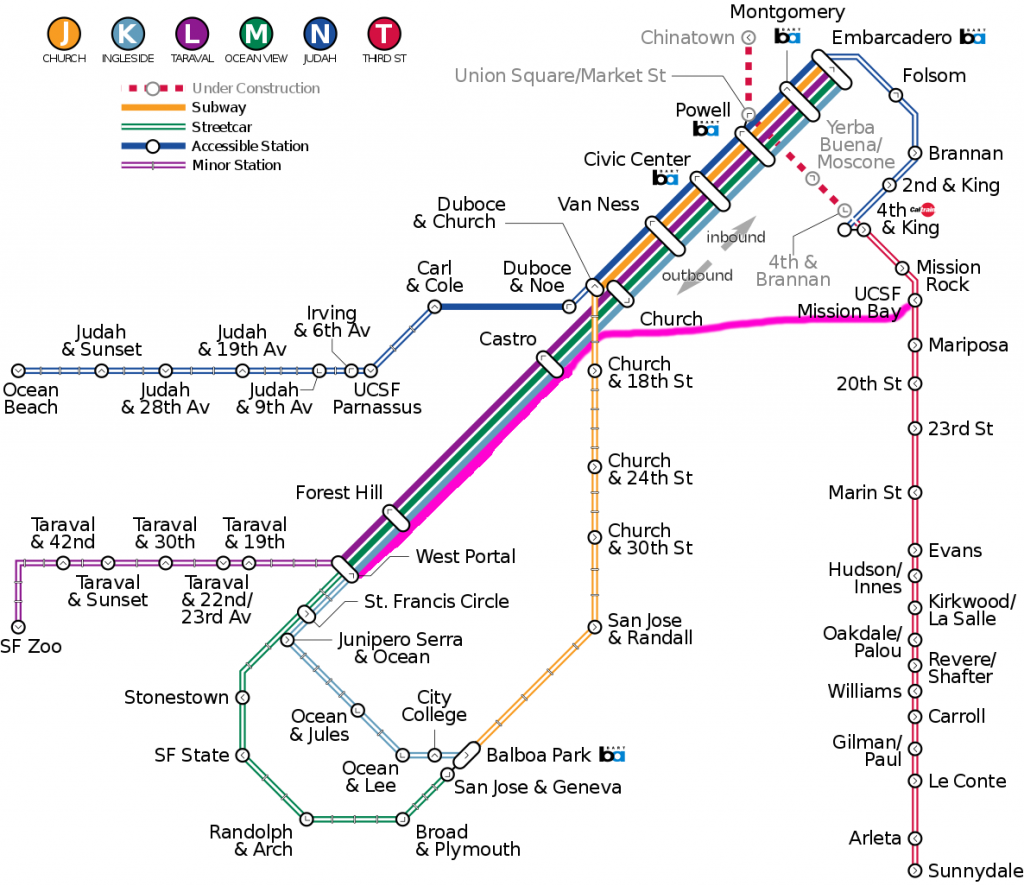 16th Street to West Portal
Although this corridor is already well served by transit, hear me out. This would provide light rail to the new Chase Center, UCSF Mission Bay, 16th and Mission BART, and potentially something far more exciting — access to the Twin Peaks tunnel.
An above ground route on this alignment would already have rails connecting Market Street to the K, L, and M lines via the (unused) above ground rail connection near Castro and Market to the existing subway heading towards Forest Hill and West Portal. This connection to the subway hasn't been used since the early 1980's but could be brought back into service.
This route could either overlap or replace Muni's 22 bus line alignment on the east/west half of the existing 22 line.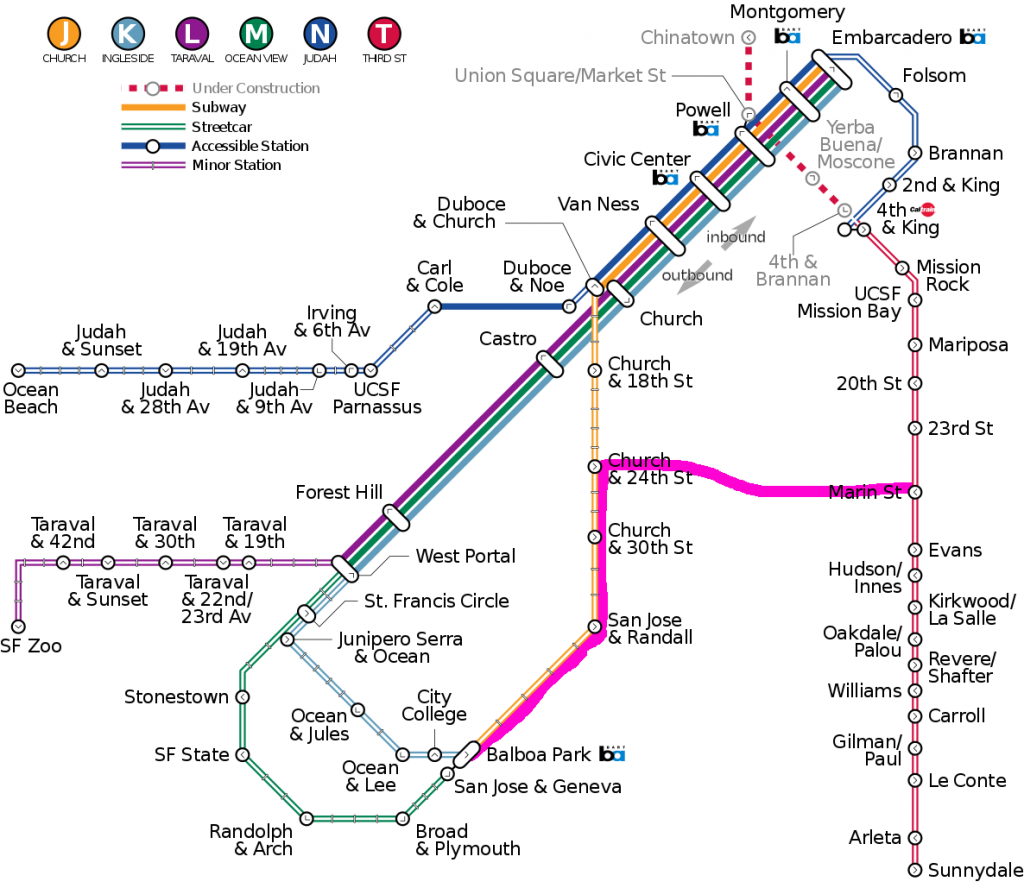 Cesar Chavez to Noe Valley
Connecting the T to the J line in an alignment on the south end of the Mission on Cesar Chavez would complement 24th and Mission BART and provide a connection to the Bernal Heights area as well as Noe Valley.
This could provide a much needed connection to BART while also taking advantage of the little used J line tracks to better serve this section of the city.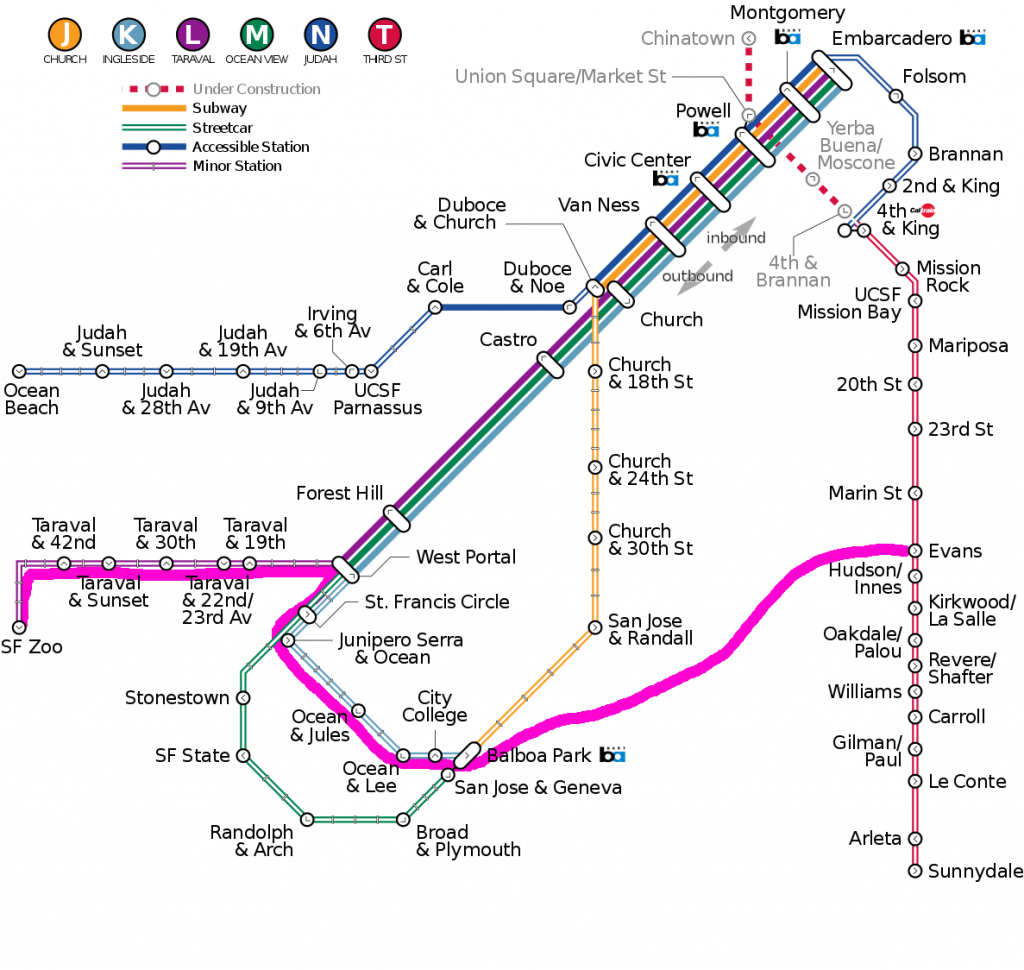 Hunter's Point to the Zoo
While an exact alignment is tricky to pin down, the goal would be to take passengers from Hunter's Point to the Alemany Farmers' Market to Glen Park BART, share the M-line tracks to the L-line tracks to Stern Grove and finally to the SF Zoo.
Both this new line and the existing L line would share a terminal stop at the same location.
Although it may not seem like the most interesting route today, with new housing slated for Hunter's Point it has a lot of promise for the future. And personally I'd love a rail connection to the city's largest farmer's market.
Geneva Avenue to Park Merced
This corridor on the southern edge of the city could provide access to the Cow Palace before connecting with the existing M line toward Park Merced and SF State's main campus.
Park Merced already has a long standing desire to improve transit access for its residents.  This could also connect with BART at Balboa Park depending on the alignment.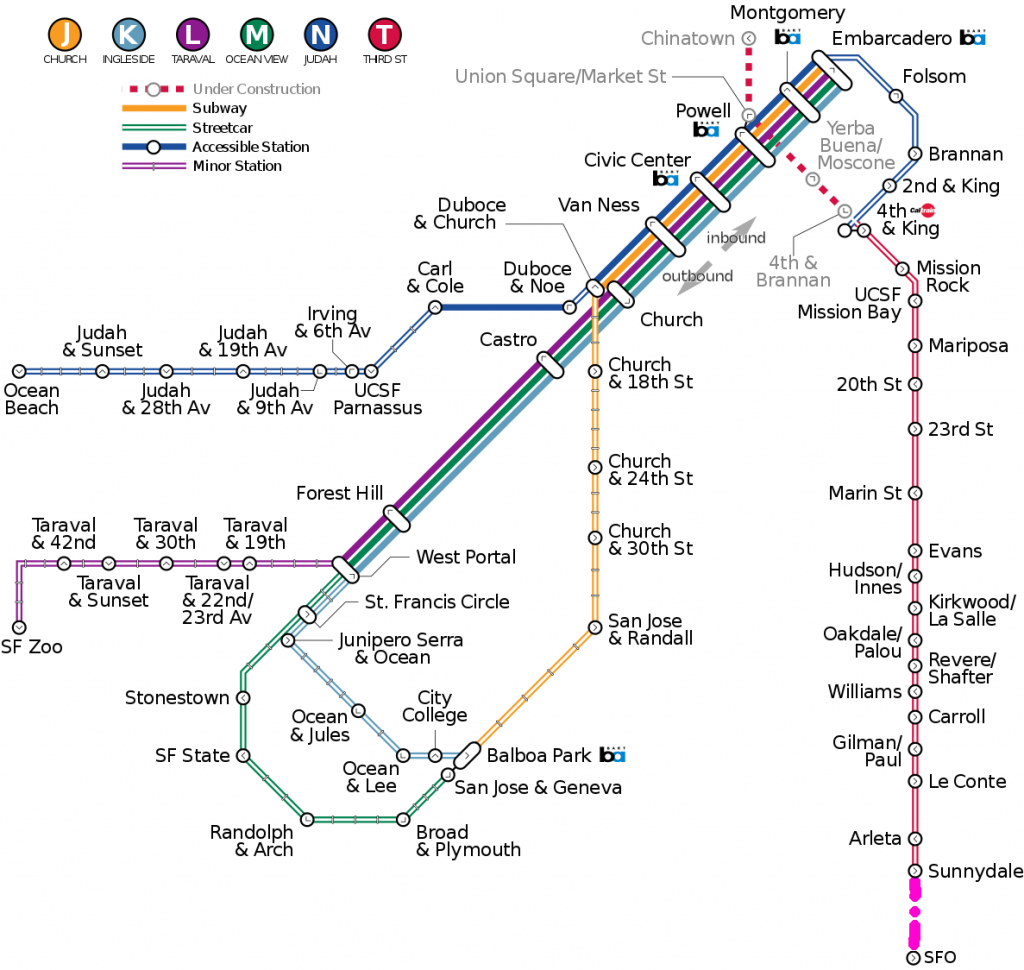 Just go to SFO already
There's probably zero chance of this happening, but it would be great for both locals and tourists alike if the T line somehow went so far south it connected Brisbane, South San Francisco, San Bruno, and connected to SFO (perhaps via the AirTrain?)
Unfortunately all of these new stops would be in San Mateo County, outside of Muni's operating area of San Francisco. Would San Mateo County be willing to chip in for this? One can dream.