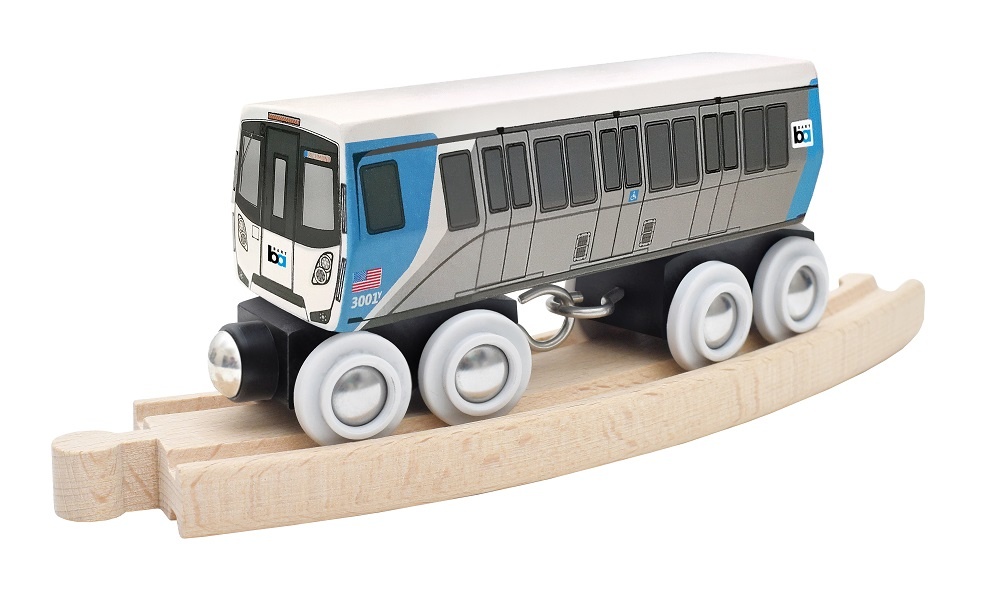 Although BART ridership decreased significantly due to the pandemic, at some point in 2020 official BART merchandise became available.
Online store Rail Goods launched sometime last year with a wide selection of official BART merchandise as well as a somewhat smaller selection of official Capitol Corridor merch.
Now don't get me wrong. The BART "Brio-style" trains look fun enough, and some of the more stylized t-shirt designs wouldn't look out of place at Oaklandish.
The problem is this: I wouldn't want to wear a shirt, hat, etc. with a BART logo on it, because it would be a terrible idea to wear that while riding BART. Or even around a BART station. Why would I want anyone to mistake me for a BART employee?
This goes beyond the annoyance of people coming up to you and asking for directions. People will obviously assume you work for BART, and some of them will get indignant when you say you don't. There's an entire subreddit called I Don't Work Here Lady where this type of interaction happens on a very regular basis.
If you think about it, wearing a BART shirt or hat on BART without being an employee would be a slightly worse social faux pas than accidentally wearing a blue polo shirt to Best Buy. It's just asking for trouble.
Personally I think it's fine for BART to offer merchandise, my only quibble is with the available selection. More toys and stylized t-shirts, ditch the official looking clothes and hats. It's best for everyone.