When people think of same-day grocery deliveries they tend to think "Oh yeah, I remember Webvan." Or maybe they remember that one time they ordered from Kozmo.com before that went out of business.
Just because the dot-com boom went bust doesn't mean same-day delivery service is impossible. For example Safeway and Costco both have their own same-day delivery services. In fact, Amazon.com bought Webvan and now delivers groceries in Seattle under the name AmazonFresh. It's now rumored that AmazonFresh may soon be expanded to California.
But you don't have to wait! There's already a number of intriguing new services offering same-day grocery delivery right here in San Francisco, right now in 2013. Here are the services I've tried.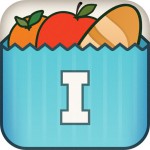 Instacart
These guys deliver groceries and various personal and household items from Safeway, Trader Joe's, Whole Foods, and Costco. You pay a modest fee per delivery, which varies from store to store. Delivery windows are one hour with a minimum three hours after you order, and they do a good job of warning you if the delivery will be late. The last delivery of the day is at 10 pm.
In general Instacart's customer service is very good, but their website and ordering process are in a state of flux so be prepared for some beta-ish hiccups now and then. When items are out of stock and the store doesn't have your replacement, the shopper will often give you a call. Caveat: they can't deliver alcohol due to state law.
Overall the service is smooth for a new company and the delivery prices are very reasonable (usually less than $4.) I've started using Instacart once or twice a week.
Grade: A-

Google Shopping Express
This new service from Google is still in a closed beta. They have an interesting variety of stores, the only grocery options being Nob Hill Foods, Target, and Blue Bottle (beans only.) The website seems buggy considering it's from Google.
What ultimately makes Google Shopping Express a weak service isn't the website; it's the five hour delivery windows. There's only three each day to choose from. That's it. Maybe that's fine for Comcast, but this feels like a huge step backward for same-day delivery services.
Google relies on 1-800-Courier to handle the deliveries so perhaps that's the weak point. It's hard to see the appeal of this service.
Grade: C-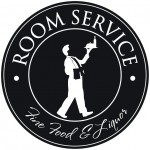 SF Room Service
Contrary to the name, SF Room Service is a liquor store that delivers. They have a decent selection of alcohol along with a small selection of groceries, household and personal items. They do have a minimum of $30 but I don't believe there's any charge on top of that. Thursday through Saturday they deliver until 1:30 am, all other days until 12:30 am.
The only caveat is that their website seems like an afterthought. It doesn't always reflect their inventory and there's no option for replacements, so there's a good chance you'll get a phone call. Still, their service is good and the hours are tough to beat.
Grade: B+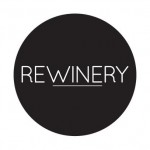 Rewinery
It's hard to think of anything more NorCal than bike messengers delivering a well-curated selection of wines. All they sell is wine, and all orders can be delivered within an hour via pure pedal power. Delivery fees are pretty reasonable, I don't think I've paid more than $6.
I wish they delivered other stuff, but who doesn't like wine?
Grade: A
(Disclosure: I get a small discount if you sign up for Instacart or Rewinery through these links.)