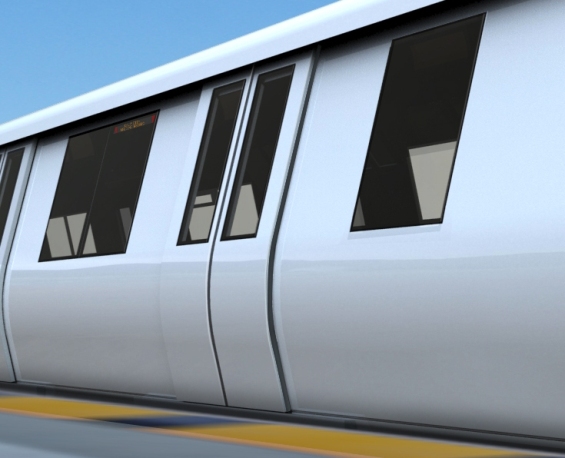 The new BART train cars will have lots of improvements over the current ones. But there's one boarding issue that they didn't quite tackle.
See what's missing from their design, as pictured above?
You may have to take a step back, so to speak, in order to notice. Consider how people board BART trains: commuters and other frequent riders wait in a line or small group on the station platform near where the train's doors stop when it pulls into the station. Generally they let other passengers off first before anyone gets on.
Or at least, they try to. On current BART trains it's difficult to tell if there's someone waiting to exit before you get on, because the trains are designed like this:
As you can see from Todd Lappin's above photo, there aren't windows next to the doors. This means you can be standing on the platform, unable to see an exiting passenger before you try to board. Not exactly a well thought out design.
It doesn't have to be this way.
As the above photo by Roshan Vyas illustrates, even when Muni Metro's doors are open you can still see the people inside. You can wait for them to get off before shoving your way on — or not, like certain impolite Muni passengers at rush hour. But either way at least there isn't a wall at a crucial point in the train car exterior.
BART's new trains narrow this boarding blind spot, but they don't eliminate it. Look at all this wasted space: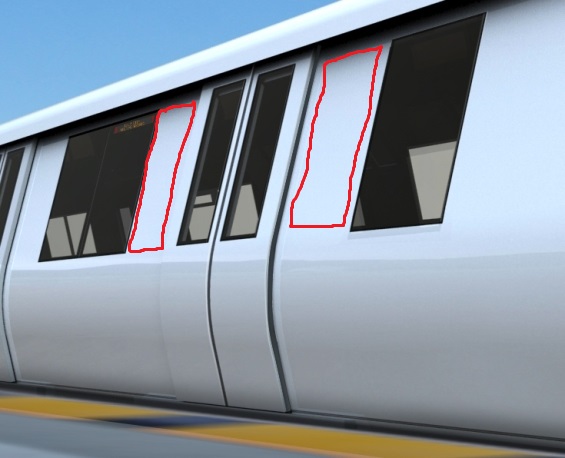 I understand there needs to be a place for a map and maybe some ads on the trains, but this isn't the place for it. There shouldn't be a need to pick between faster boarding and information — both goals are attainable without sacrificing one for the other.