Spirit Halloween, the nationwide chain of pop-up Halloween costume and decoration stores that appear in empty storefronts in the months leading up to Halloween, now has an official theme song. Well… maybe.
Comedy musician Nick Lutsko recently created a catchy theme song for Spirit Halloween, which takes some rather unexpected and frightening twists.
See and hear for yourself in the video below:
As referenced in the song he originally posted this video here on Twitter, where it's received thousands of retweets. So that means Spirit Halloween is on the hook to Venmo him some money, right?
In one of the replies to the video tweet, that's exactly what Spirit Halloween claims to have done: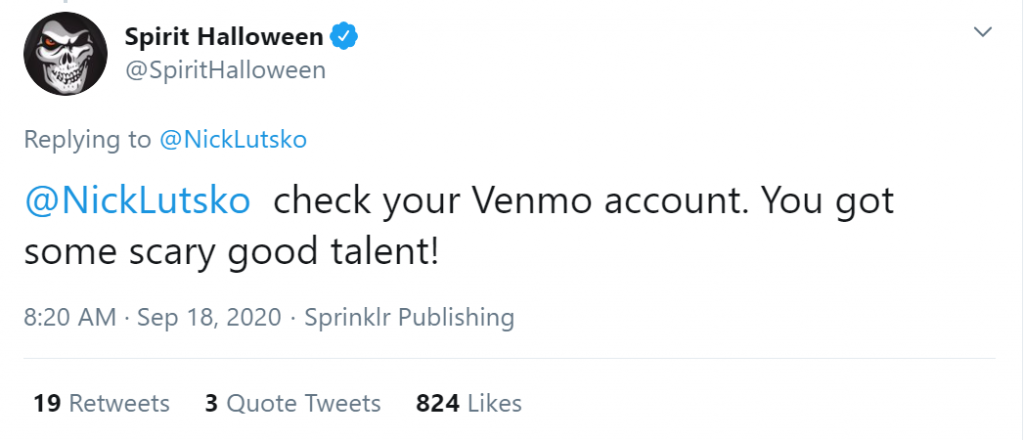 Now I can't verify that any money changed hands of course — but assuming it did — that would make this an official theme song… in a way.