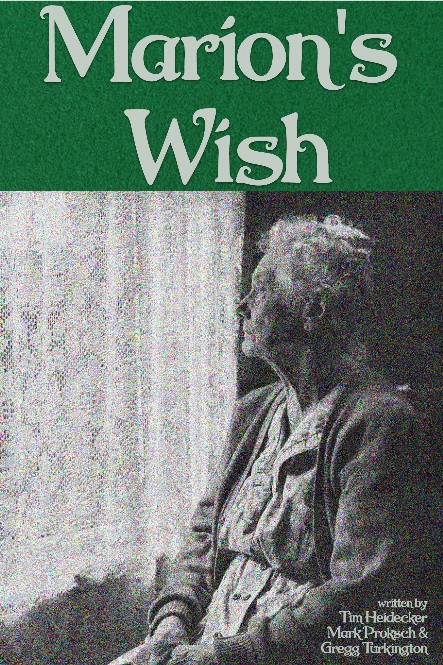 Earlier this week the three comedians behind On Cinema released a free short story as an e-book titled Marion's Wish. According to the forward this book is the result of a text message conversation between Tim Heidecker, Mark Proksch, and Gregg Turkington while they're all self isolating for COVID-19.
Although it's not officially part of the On Cinema universe in any way, it has certain similarities. Specifically Tim is the instigator, Mark is the fall guy (who is obsessed with the Three Stooges for some reason) and Gregg is the unreliable expert with strange ideas.
The story starts out with Tim asking Mark to have a video chat over breakfast with Marion, allegedly the granddaughter of Moe from the Three Stooges. Mark reluctantly accepts, and Gregg quickly chimes in with a request for Mark to get Marion to verify a friend's stash of nude photos of Moe.
In typical comedy fashion everything spirals out of control from there, with a typo-laden and buggy auto-correct version of "Who's On First" muddying the waters. New characters with similar names are introduced including another guy named Tim and a man named Mario (not to be confused with Marion.)
Although the presentation is a tad sloppy at times, it's a quick read — maybe 20 minutes or so — and I was laughing so hard I had to take a quick break to wipe the tears from my eyes before the end.
My recommendation: Humor is extremely subjective, though if dark, classic comedy tickles you in the right way, give this short story a read. You can download it for free here.