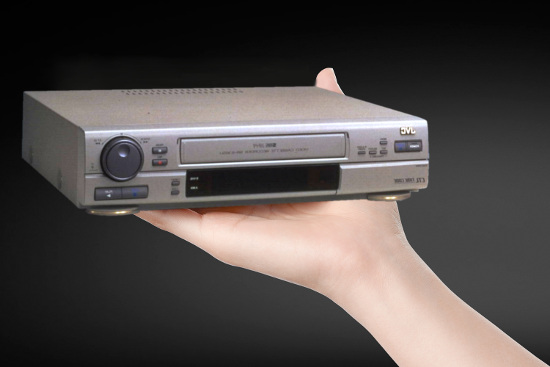 You may have heard the bad news recently: the last company making VCRs is about to stop production. But worry not, VCR fans: the VCR Classic Edition is here!
No, this won't play your old tapes. Following in the steps of Nintendo, the VCR Classic Edition is 50% smaller than your old VCR and comes preloaded with 30 exciting tapes some guy in Cleveland recorded from his TV back in the day!
Tapes bundled with the VCR Classic Edition include:
A rerun of the final episode of MASH
Couple of really funny I Love Lucy episodes
News clip about a dead body some kids found down by the lake
That one Seinfeld episode about masturbating
…and many more!
Don't run out to the store yet, the VCR Classic Edition hits shelves this November. We'll update when we hear more, but early reports confirm that it won't work with your existing remote control, but it does include HDMI output and relies on USB for power.
So much yes!
We're looking forward to the VCR Classic Edition and can hardly wait to find the right tracking settings on some forgotten old tapes. This is a perfect example of how to preserve everyone's favorite technology. We can't wait!