In a previous post, I pointed out what appears to be a white iPhone 4 or 4S model in a 1993 Star Trek episode.
Turns out the white iPhone design dates back even earlier.
Here's a frame of the 1987 film RoboCop, approximately 30 minutes in to the film.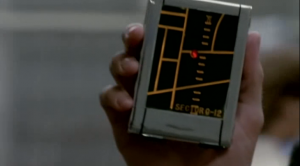 It's described as a handheld mapping device. While it may not look much like an iPhone at first glance, notice the dimensions and how it's held with a portrait orientation.
But there's more to it than that. Much more: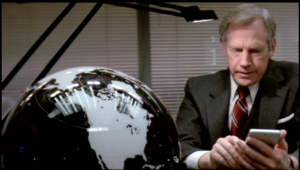 In the above frame, approximately 1:08 into the film, we see Dick Jones (played by Ronny Cox) holding a different version of the RoboCop tracking device.
Immediately after, we see a POV shot of this second model: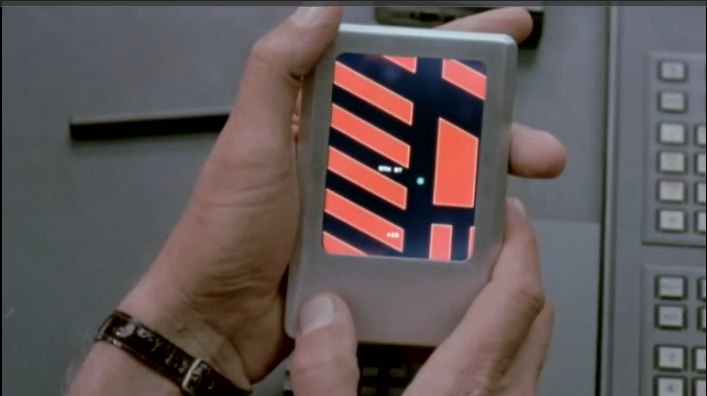 Notice anything iPhone-like about this?
No, not the crappy iOS 6 maps. I meant the rectangular portrait shape and rounded corners.
Thankfully, Apple's patent on physical shapes was invalidated, ensuring the future of Omni Consumer Product's line of cyborg police officers won't involve patent infringement.