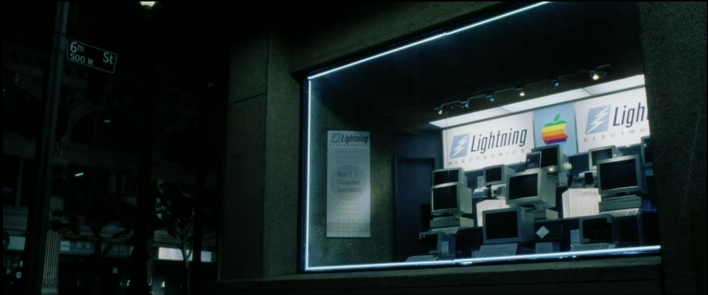 If you follow tech news at all, you know that Apple is replacing their large iPod connector with a new smaller connector for the iPhone 5 called "Lightning."
Most folks who follow Apple would assume that the name Lightning is a reference to Apple's new Mac connector port called "Thunderbolt." But is it?
The above screenshot is from the 1999 film Fight Club, which depicts the Apple logo in a store window next to the word "Lightning." Coincidence? Sure, it probably is. But still, it's odd to see the connection in a thirteen year old film.